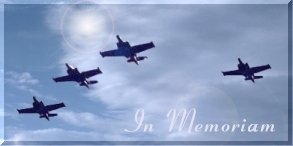 Joseph Claude Couillard
COUILLARD, Joseph Gerard Claude Passed away peacefully on July 5, 2021 at the age of 87. Predeceased by his cherished wife of 62 years, Phyllis. Loving father of Jacques Couillard and wife Mercedis, Paul Couillard and husband Ed. Proud grandfather of Carlee Couillard. Dear brother of Monique Couillard and Robert Couillard. Brother-in-law of Karen Hrga-Meagher, Lorraine Weeks, and Cher Kater. Joe had a distinguished career in the Canadian Air Force, attaining the rank of Lieutenant Colonel, as well as over 20 years of civil service at the Canadian Ministry of Transport. Cremation has taken place. He will be interred at Evergreen Cemetery in Leamington, ON.
Keith Clayton Bottoms
Captain Keith Clayton Bottoms Rtd., Royal Canadian Air Force, beloved husband of Faythe and devoted father to Karen and Brent (Joanne) and grandfather to James, Alexandra and Thomas passed away peacefully in his 90th year.

Born in the farming community of Whitewood, Saskatchewan as the eldest of 5 brothers, he was predeceased by his brothers Darrow, Peter, Colin and Jim and his parents Ida and Clayton Bottoms. After graduating from Whitewood High School in 1949 he worked as a school teacher for several years before his desire for excitement and adventure led him to enlist in the RCAF in 1955. His skill at mathematics resulted in a career as a navigator flying CF-100s and CF-101s across Canada including a stint at RCAF Cold Lake, Alberta where he met and married Faythe in 1960. His career not only took him across Canada but also to foreign lands as he was posted to the Canadian Embassy in London, England from 1969-1972. In addition to developing a love for English pubs, Keith and Faythe had the privilege of a garden party at Buckingham Palace and an all too brief encounter with the Queen and the Duke of Edinburgh. Eventually retiring in Trenton, Ontario Keith spent his final years traveling, sailing, enjoying friends and family and was never too far from an energetic discussion on the merits, or more likely faults, of the current Canadian government - usually in the Florida Room at his home in Trenton over a few drinks.

But Keith's most memorable achievement will always be his role as a loving and caring father and husband, despite his success in the RCAF. A more kind, gentle, giving man would be difficult to find, and his support and love for his family and the cherished memories that resulted will always truly define him.

Keeping with Keith's wishes, Keith has been brought home to Trenton, Ontario. A Private Graveside Service will take place at St. George's Cemetery, 2nd Dug Hill Rd. Trenton. Arrangements are entrusted with WEAVER Life Centre - East, 29 Bay St. Trenton. In lieu of flowers, a donation may be made to the National Air Force Museum of Canada or a charity of your choice.Online condolences at
William "Bill" Shimbashi
It is with heavy hearts that we announce William "Bill" Shimbashi passed away peacefully on May 6, 2021 at the age of 85.

Bill leaves behind and will be deeply missed by his beloved wife of 62 years, Micheline, and his children Brad (Nadia) and Danica (Mike). Lovingly known as Papasan by his grandchildren, Misha, Teilen and Aidan. Brother to May, Kathleen and Patrick.

He was predeceased by his daughter Lisa; his parents Zenkichi and Teru; his brothers Edward, Albert, George, Henry and Yeikichin and his sister Helen.

Bill proudly served in the Royal Canadian Air Force, where he was affectionately known as Shimbo, and served as a fighter jet navigator (CF100 and CF101) from 1956 to 1964. He was a member of the 425 AW squadron called "The Alouettes."

Everyone who crossed paths with Bill throughout his life felt his warmth, and his kind hearted nature. He uplifted those around him, and will always be remembered for his humour, quick wit, and contagious laugh. Bill was incredibly proud of his family, and loved them fiercely. Bill's family will forever miss feeling his presence - hearing him play the piano or his guitar or humming a song - which always made the house feel like home.

Bill loved being a grandfather and took every opportunity to cheer on and support his grandchildren. They fondly remember him as their biggest cheerleader and remember seeing Bill in the rink or the side of the lacrosse field taking pictures and making friends with other the families in the stands. They will always cherish the time they spent with him.

Bill was a true gentleman, who's life is a testament to hard work, dedication, service and unconditional love.

Due to the pandemic, a celebration of life will be held at a later date when family and friends can gather safely.

In lieu of flowers, a donation can be made to CHATS - Community & Home Assistance to Seniors in memory of Bill. We are grateful for their support and assistance over the last few years.
Anthony (Tony) Beak
1924 - 2021

Born in Surrey, England, Tony began his lifelong passion for aviation by building and flying model airplanes. At 16, in addition to being a big brother (sister Anne), he became an Air Force Cadet. By 18 he had joined the Royal Air Force as a coastal reconnaissance pilot. In WWII, Tony served in the UK, Africa, and the Mediterranean. He flew German scientists out of Berlin on routine "supply" flights as the war ended. Then he came to Canada where he gave flying lessons and had a little too much fun flying under bridges in his crop-dusting aircraft. Tony soon joined the Royal Canadian Air Force, training pilots for the Korean War, later drilling with USAF during the early Cold War. He'd graduated from model airplanes to CF-100 fighter jets. These experiences and his wholesome character produced a thoughtful gentleman just in time to meet his beautiful wife Dorothy and they started a family in Ottawa. After the RCAF, Tony advised on defense and civilian airport design for commonwealth allies all over the world. He travelled for the Canadian government to evaluate new aircraft at Boeing, Lockheed and others. During all this excitement, he loved being a father to his 4 children: Kristina, Karen, Margot and Julian (and Carla) who adored him. He was even more playful with his grandkids (Trisha, Brandon and Olivia) and always said yes to their shenanigans. Throughout this incredible life his passion for aviation, love of a good Manhattan, joy of table tennis and wicked sense of humor were ever-present. Tony remained humble, eternally curious and genuinely positive. Just days ago, Tony celebrated his 61st wedding anniversary with his loving wife Dorothy. Now after his passing he rests peacefully near his daughter Kristina (d. 1990) in Kanata. He is remembered with so much love and gratitude by his wife, lucky kids, grandkids, great-grandkids and friends. A celebration of Tony's life will be held at a later date. Funeral care entrusted to Kelly Funeral Home - Kanata Chapel at 613-591-6580. Condolences and Sharing Memories at
Clive Gerald Loader
Clive Gerald Loader passed away peacefully at the start of Victoria's annual flower count. He was happiest outdoors wandering in the natural beauty, enjoying the flowers, trees, and especially the butterflies and birds. Born in Burma in 1933, the youngest child of Grace and Walter Loader, Clive had a childhood surrounded by an abundance of nature. When the family had to escape to India as the war grew closer, he continued to appreciate the natural world around him. In later years he said the memories of his childhood days in Landour in the lower Himalaya would refresh his soul. He shared stories of a glade with a clear sparkling spring filled with Maidenhead ferns, of a bush covered in iridescent jewel beetles that took his breath away, and of the gorgeous, translucent blue butterflies that took flight when he approached.
In 1946 Clive moved with his family to the Isle of Man where he finished high school by correspondence. At seventeen he joined the RAF and flew fighters, but excited by the better jets that Canada had to offer, transferred to the RCAF. While stationed in Germany he met Carmel MacDonald, the love of his life, who was teaching on the base. They married in 1962 and returned to Canada a few years later. Clive served in the Air Force for his entire career and spent many years flying patrol aircraft on both coasts.
Clive didn't stop serving after retiring from the Air Force. Through his parish, Holy Cross Catholic Church, he visited the sick and shut-ins, chauffeured parishioners to church, served on the Parish Council, and lovingly cared for the church gardens for many years. He also led ecumenical services at the Berwick House and Cedars retirement homes. Clive had numerous other volunteering activities, including serving meals at the 9-10 Club soup kitchen for almost two decades; delivering Meals on Wheels; canvassing for the Canadian Cancer Society and the Heart and Stroke Foundation, and serving on the executive for the Aircrew Association. Clive will be remembered for his life of service to others.
Clive passed away on March 3, 2021 at Broadmead Veterans Memorial Lodge in Victoria. He is survived by his wife Carmel, his children Michael, Bonnie, Colleen, and Randy, his sister Laurel on the Isle of Man, his grandchildren, and numerous cousins, nieces and nephews around the world. Clive was predeceased by his son Stevie, his brother Harley, and his sisters Monica and Pam.
Clive was a wonderful husband and father and is remembered by his children and family as loving, patient, wise, and humorous. As a friend said, "Clive left the world a better place than he found it." Clive, we all love you so dearly and will miss you daily. Please walk with us as we journey on.
The family would like to thank the Broadmead staff for their wonderful care of Clive in spite of the added pandemic stress. Due to COVID restrictions, there will be a private funeral mass at Holy Cross Catholic Church followed by a private burial at Royal Oak Burial Park. In lieu of flowers, those who desire may consider a donation to the World Wildlife Fund or Broadmead Veterans Memorial Lodge.